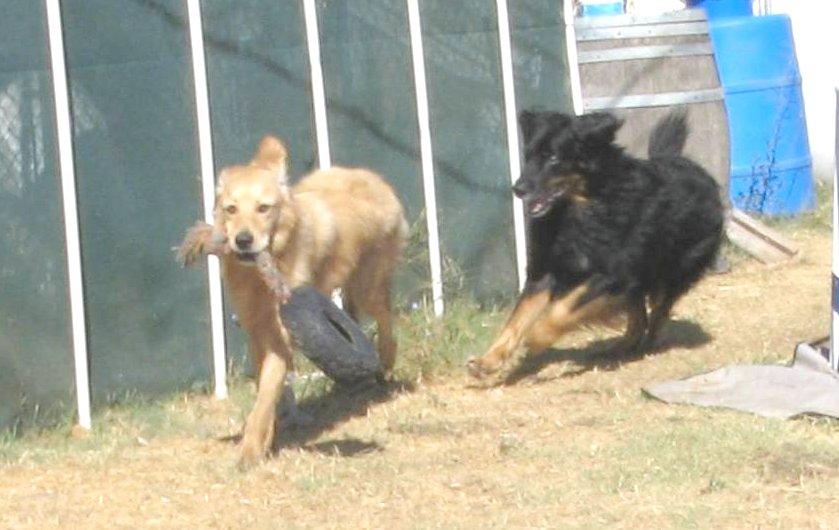 Finder at age 12 chasing his grand daughter
I have been involved with dogs for over 25 years. From puppies to very old dogs. And in the past 20 years I have taken care of other people's animals in addition to my own three+ dogs. I am a very responsible, reliable and honest person. I love animals and some day hope to live in the country and have all kind of different creatures.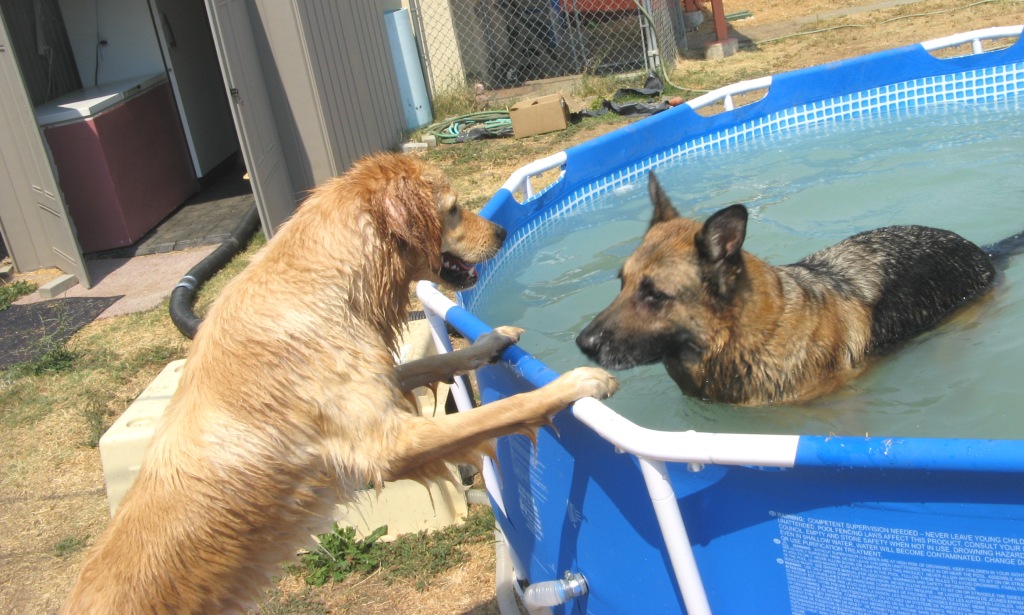 Diamond checking on Spirit
Large yard with 6ft. secure fence and above ground swimming pool for a swim on hot days.
Rest areas in the shade and covered from rain for quiet time.
Personal attention and specialized care.
Bring the dogs own food or feed our raw food.
I also can visit your pet at your home if you live in Vallejo, American Canyon or Benecia area.
Special until Dec 31, 2012
for new customers
Visits to your home are only $20 each
Overnights at my place are only $25
(regular $40)
(these prices are for one pet)
If you're interested I am more than happy to come by and meet you and your four legged friend(s).
I don't believe in over vaccinating dogs so I leave it up to your judgement how often you vaccinate.
My own dogs are fed a raw diet now for over 12 years and I'm more than happy to feed the same to your animals or feed whatever you provide.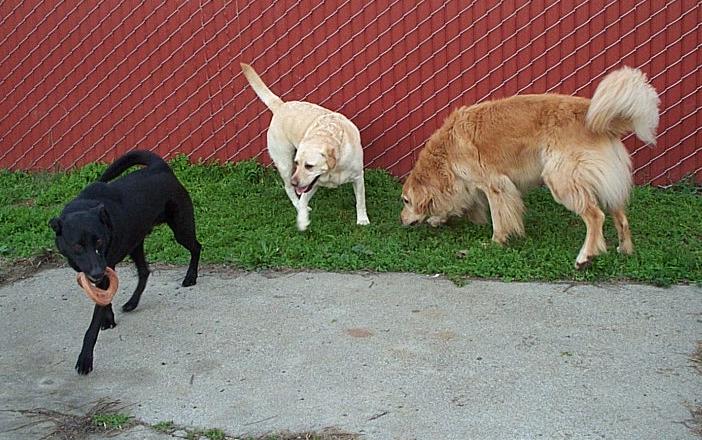 I can either come to your home and visit with your pet if you live close by or I can take your dog to my place. I have a large yard where the dogs can play safely inside a 6ft. secure fence. I also have rest areas in the shade and under cover for rain. Just recently I added an above ground swimming pool and the dogs love to cool off in it when its hot.
Dogs are always supervised when they have access to pool!!